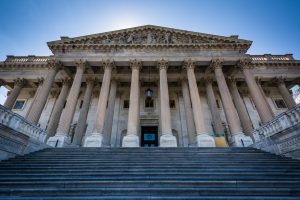 The House Committee on Energy and Commerce's Subcommittee on Digital and Consumer Protection held the first in what will be a series of Congressional hearings on the recently revealed data breach at major credit agency Equifax. Former CEO of Equifax Richard Smith testified before the committee on the hack and took the opportunity to apologize to Congress and the impacted public for the damage.
The chairmen and ranking members of both the full committee and the subcommittee criticized Smith for the company's cyber practices as well as its post-breach response. Committee Chairman Greg Walden (R-OR) accused Equifax of failing to put consumers first, while subcommittee Ranking Member Jan Schakowsky (D-IL) said that the company "deserves to be shamed."
While Republicans on the panel lodged complaints with the former CEO over the breach during the hearing, Democratic members took a more aggressive stance. Led by Ranking Member Schakowsky and Representative Ben Ray Lujan (D-NM), the Democratic members pushed for specific legislative solutions. Schakowsky noted she had reintroduced the Secure and Protect Americans' Data Act (SPADA) in advance of the hearing. SPADA would enhance companies' data security requirements and require timely notification and assistance to consumers in the event of a data breach.
Representative Lujan similarly touted his Free Credit Freeze Act, which would allow consumers to freeze and unfreeze their credit at no cost in order to prevent hackers from creating new financial accounts with their stolen information.
The subcommittee's hearing kicks off a week of congressional scrutiny on data protection and the Equifax breach. The House Oversight and Governmental Reform Committee is slated to hold a hearing on the cybersecurity of the Internet of Things just hours after the Equifax panel concludes. On Wednesday, the Senate Banking and Judiciary committees will also hold hearings on the Equifax data breach at 10:00am and 2:30pm, respectively.